CHURCHES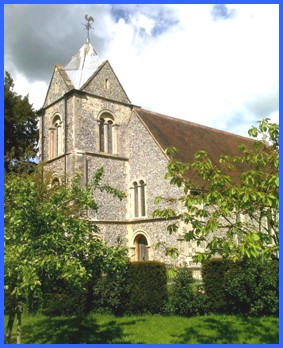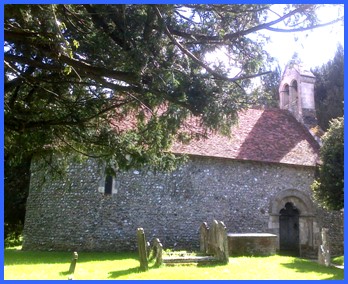 Newnham and Nately Scures are part of the Anglican (Church of England) "United Parish", which also includes Greywell, Mapledurwell and Up Nately, and which in turn is part of a Benefice of a further seven churches in the area, known as The North Hampshire Downs Benefice.
Our services normally take place in each of our churches at least twice per month. Details are given in the Villager every month and also in service cards sent out with the Villager or available in each church. Do come and join in, it is a good way to meet people.
Members of the congregation, on a roster basis, undertake flower arranging and cleaning and new volunteers are always appreciated: if you can help please contact Mrs Christine Broughton (01256 762490) for Newnham or Mrs Pru Whelon (01256 469964) for Nately Scures.
We have a choir which goes round all the village churches for particular services - usually one service and one practice a month. New voices are always looked for - you don't have to be Pavarotti to join! Please contact Mrs Monica Wardrop (07702 096810 or [email protected]).
St Nicholas', Church Path, Newnham, RG27 9AN:
please see the church website at www.stnicholasnewnham.org.uk
St. Nicholas' was founded about 1130: the fine and sturdy Norman (or Romanesque) chancel arch has been dated to this time. The solid, metre wide walls also indicate a Twelfth Century origin. In 1846/7 the building was substantially repaired; then the original Norman windows, together with at least one later (perhaps Perpendicular) window, that still survived were replaced with modern Norman look-alikes, and the former west porch was removed and the tower was added.
Within the church are some notable stained glass windows: the east window depicts the first Ascension Day as described in St.Matthew's Gospel. Another, on the south side recalls William and Mary Goring who lived at Sheldons (now in Hook) and died in 1879 and 1877 respectively; by all accounts he was a considerable character. The window nearest the west end, showing Christ with small children is said to depict the faces of The Reverend A.W.Milroy's five offspring.
On the north wall of the Sanctuary, is perhaps the most interesting feature because it may be unique in Hampshire. It is part of an early 14th Century gravestone showing the head and shoulders of a tonsured and bearded priest. His identity is unknown, but the stone may have come from Andwell Priory near Water End.
There are five bells, the two oldest date from 1602 and 1662 and three late Victorian bells were installed in 2010, when the bell dating from about 1500 was stood down after many centuries of ringing out over the landscape. We would like to welcome new members to the ringing team. Experienced ringers and newcomers will all be made very welcome. If you would like to find out more please come along to one of our regular practice nights on Saturdays from 4.00 to 5.00 pm. For more information please contact Jeff Ford (01256 762886 or [email protected]). We look forward to hearing from you.
St Swithun's, Blackstocks Lane, Nately Scures, RG27 9PH:
please see the church website at www.stswithunnatelyscures.org.uk
St.Swithuns is one of the smallest churches in England, perhaps 38 feet long and about 16 feet wide: it is a gem of which any village would be proud. Dating from around 1175, it has largely escaped over-zealous Victorian 'improvements'. It is particularly interesting for its memorials: one of brass, erected about 1661, remembers John and Mary Palmer who lived in the village for some 10 years; others – including four of marble, each shaped to recall playing card suits – commemorate the lives of various members of the Carleton family who, as Barons Dorchester, have been lords of the manor here since 1787. A grandson of the last Lord Dorchester, James 7th Earl of Malmesbury, who lives in Greywell, is the present head of the family.
Another charming feature of the building is the little mermaid carved on the left side of the church door as you enter. Tradition has it that a Nately Scures man went to sea and fell in love with a mermaid; he was due for shore leave but promised to marry her when he returned to sea. However, instead he married a local girl but was snatched away by the mermaid who swam with him down the Lyde to the Loddon, then to the Thames and so to the open sea. A more prosaic explanation may be that when the church was built the mermaid was carved at the door to remind church-goers how Nature spirits (mermaids are thought to represent water spirits) and superstitions had no place in Christian worship and should be left outside. The current carving by the door copies the rather worn original, which is preserved in the nave.
The two bells hanging in an open bellcote (dating from 1865) were cast in 1651: one bears the legend 'Fear God', the other 'Love God'. The significance of the year is unclear but it may coincide with the arrival of a new lord of the manor, Sir Edward Griffin, about that date.
Other Churches
St John The Evangelist, Hook
http://www.stjohnhook.co.uk/
Sacred Heart Roman Catholic Church, Hook
http://www.sacredhearthook.fsnet.co.uk/sacred1.htm
Life Church (formerly New Covenant Church), Hook
http://lifechurchhook.org/
All Saints Parish Church, Odiham
http://www.allsaintsodiham.org.uk/
The Vine Church, Odiham
http://www.thevinechurch.org.uk/