CONSERVATION AREA
The major part of Newnham north of the railway plus the area around the Barracks to the south are in the Newnham Conservation Area.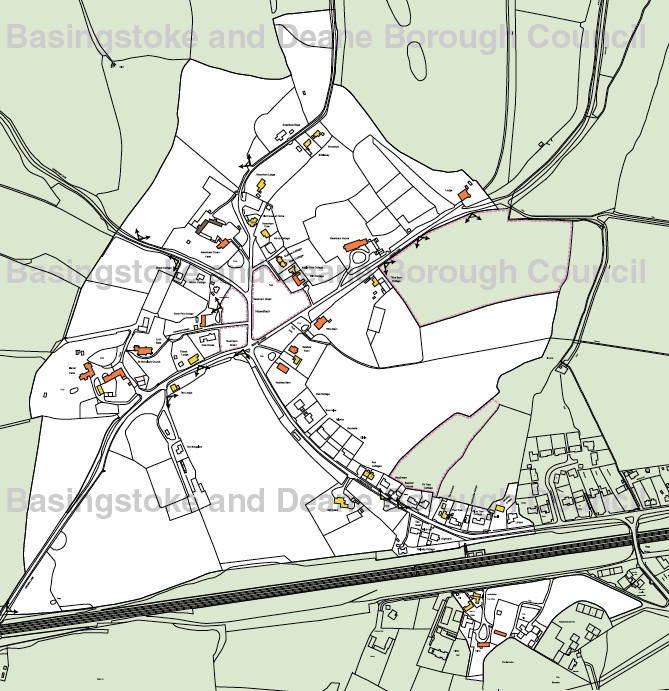 Tree Preservation Orders & Trees in a Conservation Area
A number of trees within the Parish are subject to Tree Preservation Orders and permission from Basingstoke & Deane Borough Council is required before any work can be carried out on a tree covered by a Preservation Order.
Homeowners within the Conservation Area are reminded that a Notification of Intent to Carry Out Work must be submitted to Basingstoke & Deane Borough Council before work is carried out on any tree that is more than 75 mm in diameter at a point 1.5 metres above the ground. Advice, with copies of relevant forms, is available on the B&DBC website at http://www.basingstoke.gov.uk/trees.